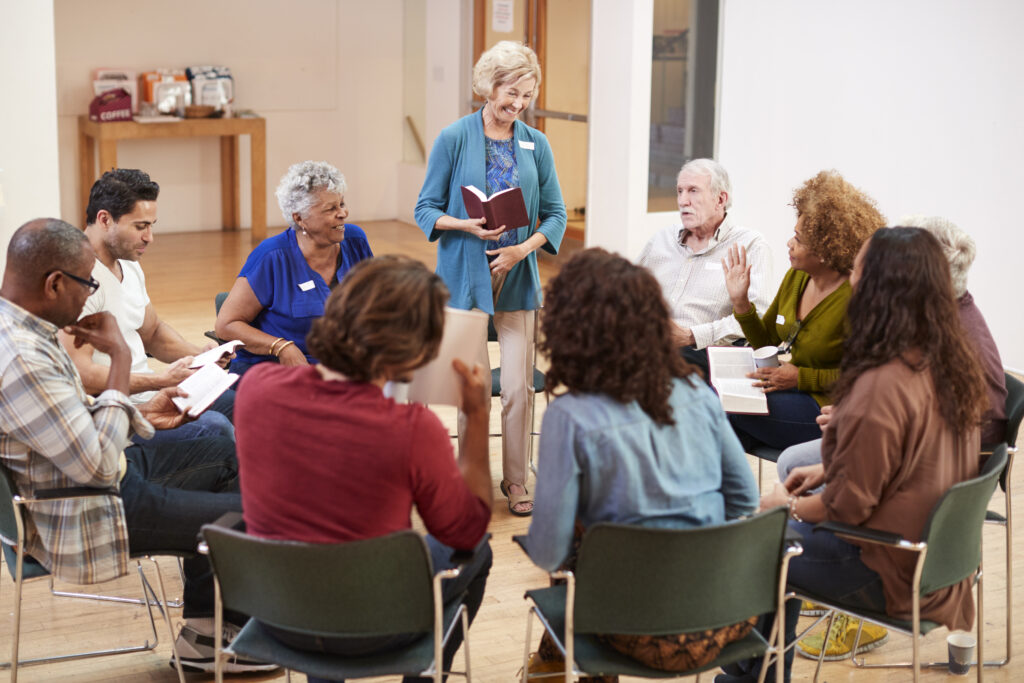 Sunday School – 9:30 am – 10:15 am
Our Sunday school classes provide an opportunity to deepen your faith and to feel connected to a group of believers. Come and grow in the knowledge of God. Wherever you are on your spiritual journey, our classes will help you foster a Christian mind and heart with others who have the same goal. Classes meet from 9:30 to 10:15 every Sunday morning. Below you will find a description of each class.
Salt and Light
We are a multi-generational class with members in their 20s, 30s, 40s, and up. The goal of our class is to prepare ourselves to spread the light of God's word as we go about our daily lives (Matthew 5:13-16). We hold topical Bible studies with an emphasis on class discussion where everyone's opinion is valued and respected. We encourage questions and seek Biblical answers to those questions as a group. We also try to have a little fun along the way! We meet in the educational building (long building attached to the gravel parking lot) in room 114.
Endeavors
This class is for mature adults with the body of the class being 70+. We welcome singles and couples to attend. We meet in the Hope Center (building attached to the paved parking lot) in the Endeavors classroom.
Providers
The Providers Class was formed in the mid-1970's by Gil Fauber, Bethel's pastor at the time. We started as the "Young Professionals". The name was changed to "The Professionals" as we outgrew "Young". The name was again changed from "Professionals" to "Providers". A few of our current members have been around from the beginning. We try to have an open discussion atmosphere where all are encouraged to share. Class members range from the forties to whatever and all are welcome. We meet in the Hope Center (building attached to the paved parking lot) in the Providers classroom.