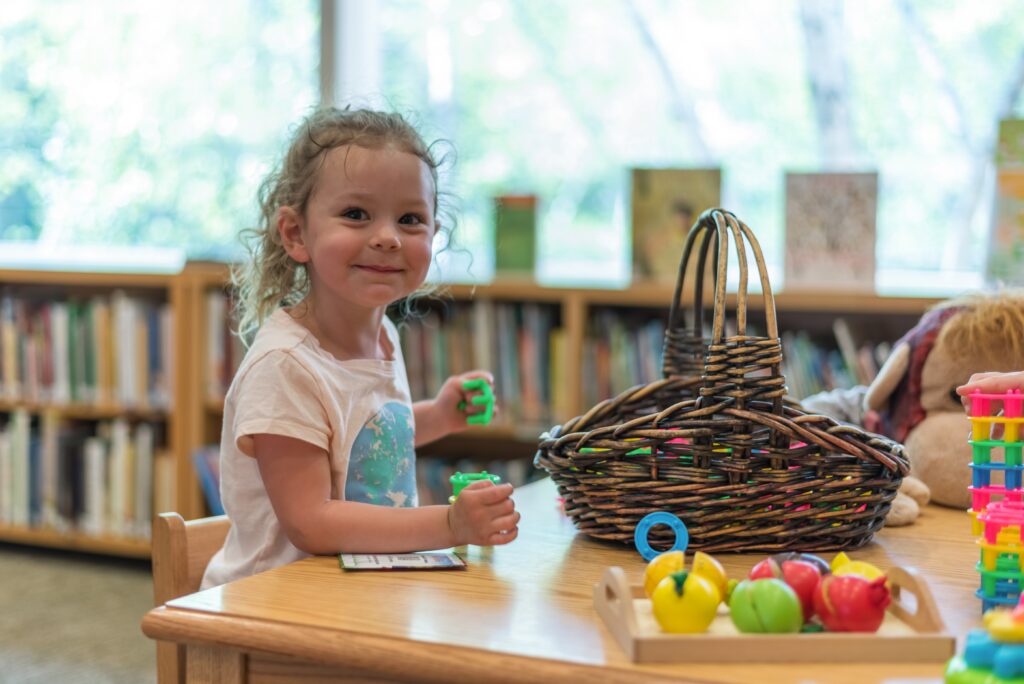 Nursery
Our nursery is available to children, birth through preschool, during the Sunday school hour beginning at 9:15 and is open until the end of worship. We have a professional nursery staff that loves children and are committed to the highest level of care. The nursery is located in the educational building. A friendly face will be happy to show you where the nursery is located. All children are welcome!
Preschool Sunday school is available for our 3 and 4 year olds. Our littlest disciples enjoy lessons where they experience the stories of the Bible in active and engaging ways. Our main goal is to ensure that each child knows God loves them!
Safety: All staff and volunteers receive a background check and do not serve alone.
Sunday School
Sunday school begins at 9:30. Children's Sunday school is on the lower level of the educational building. If you are facing the church, the educational building is the long building to the right.
Right now we are using the Gospel Light Material. Our class has a Bible story and then a craft, game, or other fun activity to review and apply the Bible Story. We have so much fun! We would love for you to join us.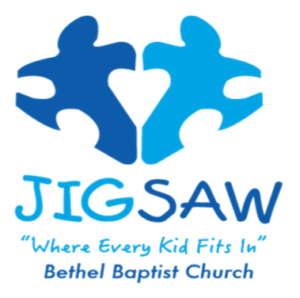 Children's Church (JIGSAW) – 10:30am
Students in elementary school have the opportunity to experience God through interactive lessons and games. We strive to provide themes and lessons that are relevant to their lives and will be helpful while navigating life at home, school, and in their friendships.  During the worship hour, we have JIGSAW for our students. Children will join their parents in the Worship Service at 10:30 and then are soon dismissed for JIGSAW children's church. 
JIGSAW: Jesus Is Great, Super, Awesome, and Wonderful!
JIGSAW emphasizes these key truths:
Wisdom – "I need to make a wise choice."
Friendship – "I should treat others the way I want to be treated."
Faith – "I can trust God no matter what."
3 Basic Truths + 150 Bible Stories + 30 Life Apps =
JIGSAW
"Jesus grew in wisdom and stature, and in favor with God and men." (Luke 2:52, NIV)
We want every child to know and understand these three basic but powerful truths modeled by Jesus: I need to make the wise choice (wisdom); I can trust God no matter what (faith), and I should treat others the way I want to be treated (friendship). All JIGSAW lessons focus on at least one of the three basic concept areas from this verse to help children grow in wisdom, faith and friendship.
"All Scripture is God-breathed and is useful for teaching, rebuking, correcting and training in righteousness, so that the man of God may be thoroughly equipped for every good work."
(2 Timothy 16-17, NIV)
All Scripture is equally inspired, but not equally applicable. (For example, you probably wouldn't tell first graders about David and Bathsheba!) Each lesson in JIGSAW revolves around one of about 150 Bible stories in a three-year span—what we consider the most relevant Bible stories for kindergarten through fifth grade.
"His divine power has given us everything we need for life and godliness through our knowledge of him who called us by his own glory and goodness … For if you possess these qualities in increasing measure, they will keep you from being ineffective and unproductive in your knowledge of our Lord Jesus Christ."
(2 Peter 1:3,8, NIV)
A life app is simply a practical application of truth that helps children win at every phase in their everyday lives. They need to know how it matters before it will matter. That's why we connect insights and principles to a child's real world. They need to know what it looks like when someone reflects God's image and follows Jesus. JIGSAW content is organized into a different biblical life application each month, a quality of God's nature that He instills in His followers.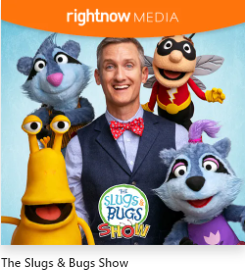 RIGHTNOW MEDIA
Free Resource with lots of shows for kids! From Buck Denver, to Veggie Tales, to SuperBook – Your kids are sure to find something they will enjoy, all while learning more about the Bible, godly character, and loving others!