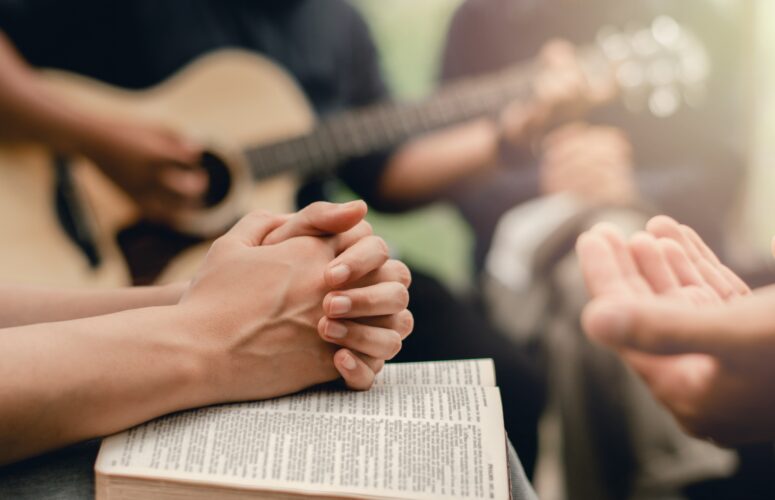 We are called to be the hands and feet of Christ and we aim to do just that! Bethel offers many opportunities to serve within the walls of the church and in our community. We'd love for you to join us.
If you feel called to serve and do not see something that stirs your heart or you feel led to start a ministry please contact the church office to discuss the possibility of starting a new ministry! Everyone has gifts and talents and we want to use them to honor and glorify the Lord so please do not hesitate to inquire about a ministry or opportunity you do not see listed. By serving, you can make a difference in the lives of others.
Ministries are available for the whole family for fellowship, discipleship, growth, service and much more. Join one and get to know others. We all have gifts and passions that serve the church and community and help us each grow in our own faith in service to God. Get involved and be part of a life-changing experience as you serve together with a community of believers.
Fill out the form at the bottom of this page to be connected with someone to help you get plugged in to start serving.
Greeter Ministry
Greeters are the faces of Bethel and usually the first ones you will meet at the service. If you enjoy welcoming people and talking with new people, we invite you to be a part of the team. 
Sunday School Ministry
Our Sunday School offers small group classes for children and adults and teaches the Word of God on Sunday mornings. Each class provides great teaching and a great time of fellowship. Everyone is invited to join a class. If you feel called to teach a class, please let us know. Sunday School is a great place to get to know and fellowship with others. 
Parish Nurse
Our Parish Nurse Ministry focuses on improving health through awareness. Bethel wants to provide a balance and concern for the whole person – spirit, mind and body.
Library
Our Library is available throughout the week and on Sundays for anyone who would like to take the opportunity to look through the many books we have to offer. The Bethel Preschool children come in once a week and check out two books each. They also enjoy a wonderful story time.
Audiovisual Team
Every service and most special events at Bethel utilize our audiovisual team. Our team faithfully assists the pastor, music director and other persons from the church who need A/V support. Our state-of-the-art People of Hope Center offers the latest technology for worship and community ministry.
Puppet Ministry
Our puppets share Christ with those in our congregation, in our community and event around the world. We have a wide variety of puppets as well as wonderful skits that bring Jesus to the forefront. If you've ever wanted to be part of a puppet team, please join us!
Music
Our music ministry strives to lead in worship and provides a way for our congregation to serve with their musical gifts. The adult choir, special ensembles, handbells, and Circle of Truth (contemporary Christian music) lead in worship on Sunday mornings. If you enjoy singing, playing an instrument or want to serve in our music ministry, please join us. Read more about music at Bethel.
Children on a Mission
Children at Bethel join in the Discoverer's Sunday school classroom (lower level of the educational building to learn about how God is working around the world through missionaries and how He uses each of them. The children conduct mission projects throughout the year.
Children's Ministry and Nursery
Our children's ministry serves children from birth through 5th grade. We strive to provide a safe, loving, and fun environment for all our children. If you have a loving heart and helping hands, we would love for you to join us in making disciples of our littlest members in our nursery, preschool Sunday school, or Sunday school for elementary students.,
JIGSAW
Students in grades Kindergarten through 5th grade join in worship on Sunday mornings at 10:30. JIGSAW is an acronym for 
J
esus 
I
s 
G
reat, 
S
uper, 
A
wesome, and 
W
onderful and emphasizes three key truths: 
Wisdom
—"I need to make the wise choice." 
Friendship
— "I should treat others the way I want to be treated." 
Faith
—"I can trust God no matter what." If you would like more information or would like to volunteer to serve our children please contact the church office. Read more on 
JIGSAW
.
Serving Throughout the Week
Charlotte's Food Pantry
Our food pantry serves the community as a mission of the church but also provides food for members when it is needed. The team meets regularly to keep the pantry stocked and ready to distribute bags of food. Visit our events calendar to learn more about distribution dates. 
Bethel Care Team
Our team provides love and concern for the members in our church family that are no longer physically able to come to church. We visit these members and take gifts, goodies, and other items as needs arise. We also send cards to let them know they are still very much in our hearts and prayers. Please notify the church office of anyone who needs to be added to this list. 
Youth Ministry
Bethel has an active, vibrant youth group whose members are growing, serving, and having a blast doing life together. As they grow in God's word, they are ministering in the community and serving at church. All youth are welcome to join. We would love to have you!  Read more about Bethel youth.
Men's Brotherhood & Fellowship
Our men's fellowship meets regularly for lunch and provides a church-wide breakfast every 5th Sunday with proceeds going to various mission projects. Get to know more men and grow in your faith. Join us! 
Deacons
The deacons at Bethel serve the families of the church. They are a ministering body of believers who work with the pastor in meeting the needs of the members of the congregation.                                  
Special Events
There are also special events during the year where we serve and need volunteers. Some examples would be serving at Grace Fellowship, VBS, Trunk or Treat, etc. Please check the calendar to see upcoming events or fill out the interested in serving form down below.                                                                                           
In Our Community & The World
Alcoholics Anonymous
Bethel reaches those who are struggling with addiction to alcohol and seeks to provide a place for our community to find a safe place for healing for themselves and their families. AA meets every Thursday at 5:45 in the People of Hope Center. 
Charlotte's Food Pantry
The food pantry serves the community as a mission of the church but also provides food for members when it is needed. The team meets regularly to keep the pantry stocked and ready to distribute bags of food. Visit our events calendar to learn more about distribution dates. 
Backpack Ministry
As part of Charlotte's Pantry we pack and deliver backpacks of food to an elementary school in Chesterfield County. The backpacks are for children who may not have access to food over the weekend until they return to school. Each week volunteers pack the backpacks and deliver them to the school. 
Feeding the Homeless
Bethel works with Grace Fellowship of First Baptist Church in Richmond to provide meals to the homeless on an ongoing basis. 
Children in Action
Children at Bethel join on the 5th Sundays at 9:30 AM in the Discoverer's classroom. This classroom is on lower level of the educational building (long building attached to the gravel parking lot). To learn about how God is working around the world through missionaries and how He uses each of them. The children conduct mission projects throughout the year.
Women's Mission Union (WMU)
WMU believes missions is a lifestyle; therefore, they provide missions education resources for all age-levels—from preschoolers to senior adults. Whatever your age or stage in life, they have missions resources for you. Through missions, others may hear of Jesus, the giver of eternal life. WMU at Bethel meets the first Monday of every month at 10am in The People of Hope building.
Boy Scouts
Bethel Baptist Church has been the sponsoring organization for BSA Troop 800 for almost 30 years now. They meet at the church every Tuesday night year-round from 7:30 pm-9:00 pm and camp the third weekend of every month except for July (Summer Camp) and December.
The Troop has a very well-established and structured program with more than 130 boys who have earned the rank of Eagle. Their average of almost 25% of their Scouts earning this rank eclipses the national average, which floats between 2-4%.
The Troop's activities have been well documented in local newspapers and in Scouting magazine, a national publication that featured the success of the Troop's annual Webelos Day event, where they invite upcoming Webelos and Arrow of Light scouts to participate at no charge in Boy Scout activities at Camp Parsons, the Troop's camp in Cumberland, VA. Each year, this event brings in between 100-200 boys, with the sole purpose of keeping them interested in Scouting, whether they join Troop 800 or not.
For more information, please visit Troop 800's website at http://www.bsatroop800.net.